It's been over two decades since I last had my own game console – and no, PC does not count as a game console, not to me at least. I had owned a Nintendo and a Sega previously, and that's about it. Had some fun with the Super Famicon and Playstations, but those were temporary loans from friends and not my own.
The itch in me grew. So about two months back I decided to buy a new game console – the Nintendo Switch. And in this post, you will learn about where to buy a Nintendo Switch in Singapore, the cost and the caveats.
Why a Nintendo Switch and not a Playstation 4?
I had very specific requirements for the next game console and the Nintendo Switch ticked most of the boxes.
A secondary game console; not a primary.
I have a PC at home which satisfies most of my gaming cravings. I am not invested in the latest AAA titles and so do not need a state of the art PC to keep up with the ever growing demands that these titles need in order to have a good gaming experience.
A mobile gaming device to replace my mobile phone on those long flights.
I can never be satisfy with the type of games available on the Android platform. Of the games I had played before, they never really provide me the kind of experience I enjoyed. Either the storyline is too shallow, not immersive enough or they will need you to wait for hours for something to be built or to regain energy *face palmed*.
Availability of game genres that I enjoy.
Personally, i enjoy my action RPGs, JRPGs and SLGs. And they are all available on the Switch. Trials of Mana will be available soon. I am halfway through Octopath Traveller and then there are Mario+Rabbids: Kingdom Battle and Super Robot Wars T!
A game console that my wife and friends can all enjoy, together.
There is a mountain of titles available on the Nintendo Switch right now, good "feminine" or party titles. Another option for a night of fun with friends who we called family.
So where can I buy the Nintendo Switch in Singapore?
There are, in fact, plenty of avenues to get your Nintendo Switch in Singapore.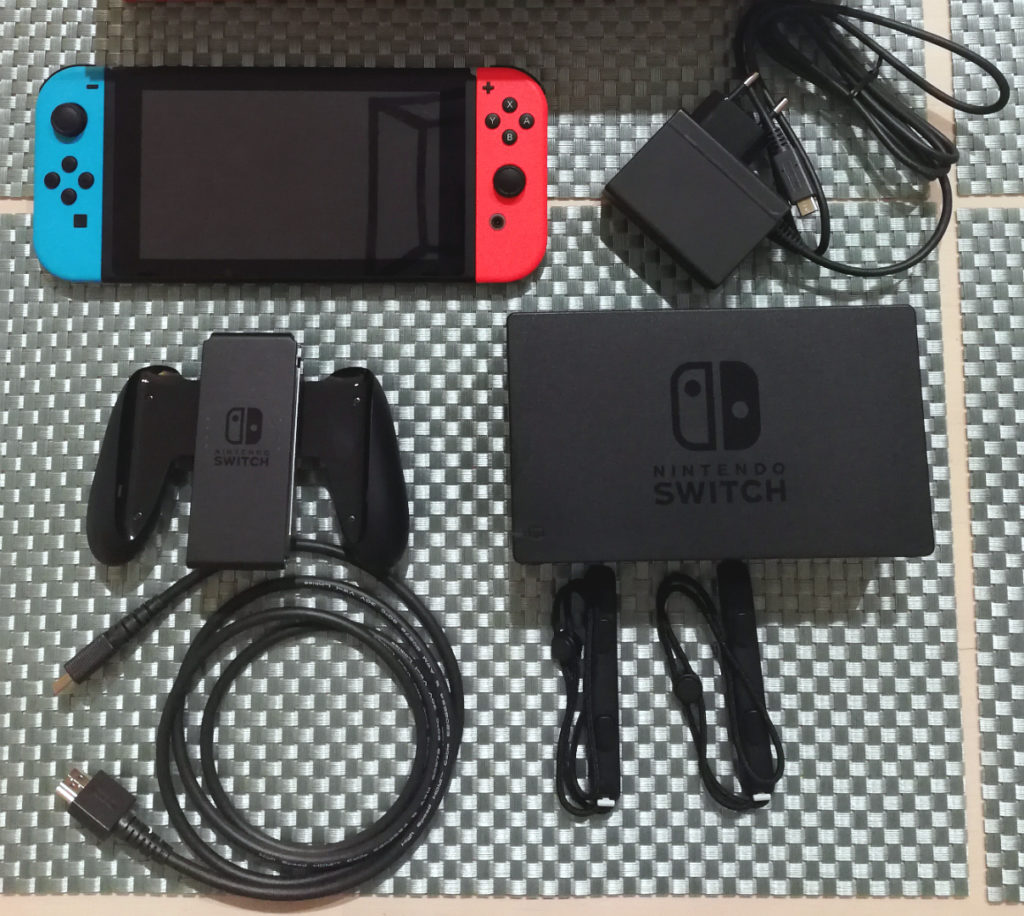 My main considerations were around convenience (where to get them and when I can get them), cost and reliability (in the event that I have issues with my Nintendo Switch).

With the above considerations, I am happy to recommend the following:
War Games. Paid S$560 for the standard Nintendo Switch (local set with 12 months warranty by Maxsoft) with 2 games bundle. It is about S$440 for the Nintendo Switch console alone and S$120 for the 2 games. Their brick and mortar store can be found at 61. Ang Mo Kio Ave 8, #01-13, Jubilee Square (opposite S11).
Qisahn.com. At the time of this post, the Nintendo Switch has a price tag of S$439 (local set). If you are wondering why I chose War Games over Qisahn, the reason is really simple. War Games is nearer to where I stay compared to Qisahn. I was also quite anxious to get the Switch and did not want to wait it out. Qisahn, similar to War Games, also have a physical store, their address is 545, Orchard Road, #05-11, Far East Shopping Centre.
Lazada / Shopee. At Lazada and Shopee, you can find export sets for as low as S$390 and local sets around S$440. Do be warn that the export sets might have anything from 0-6 months warranty. I will prefer to go with the local sets and more specifically sets with 12 months warranty from Maxsoft. If you can afford to wait, Lazada and Shopee can be a very economic avenue to purchase your Nintendo Switch. Wait for sales events and double down on the discounts with credit card promo codes!
I had considered buying from the usual game shops in the shopping malls but you often need to pay a premium for the convenience (except for Qisahn who manage to still keep their prices very competitive).
Does warranty really matters?
Usually, it doesn't unless it is for higher value purchases. For the more expensive stuff, I prefer not to take the risk.
I took the risk with a S$700 Xiaomi Mi Notebook Air laptop from Xiaomi's official store on Tmall once and had a really really bad experience.
The laptop had faulty RAMs and there was no shop in Singapore that can repair the issue. Finally found a shop in Singapore who tried their luck and returned me a dead laptop weeks later. In a last attempt to revive the dead piece of metal, I sent it to a laptop repair shop in Shenzhen. The technician told me the local shop (in Singapore) had damaged my motherboard and even replaced my processor with another processor (that was of a lower spec to the original) and advised me that it was cheaper to get a new laptop than to repair it, considering the state it was in.

What I am trying to say is, warranty matters especially if you are talking about an expensive purchase.

Still can't relate? Now let me quote you a Nintendo Switch example.
Nintendo Switch graphics artifacting
I will let the video above do the talking.
And long story short, the kind gentlemen at War Games gave me a 1-to-1 exchange the next day seeing the artifacts. I think this is fairly uncommon in Singapore – it's the first time they experience such issues. Kudos to War Games for the positive experience. Imagine my horror to see a S$600 bundle artifacting seconds into its initial operation.
Final words?
I hope this entry will help anyone who's looking to get a Nintendo Switch in Singapore make an easier and quicker decision.
So now that you had decided where to get your Nintendo Switch, I am sure you will be thinking about games, peripherals and accessories next.
I will be penning down entries around them in the next few weeks!
PS: Nintendo just announced the Nintendo Switch Lite! I have no idea how much it is going to cost in Singapore but you can read more about the Nintendo Switch Lite first while we wait for more information on the pricing!